About Our Charter Company in Ketchikan, AK
Experience the wild beauty that sets America's most remote state apart from the rest. Here in Alaska, life can be harsh. But the serene blue sea, incredible sunsets, and a diverse array of wildlife make living here well worth the effort. At Bare Boat Alaska, we hope to share this experience with you, as well as reveal some of the state's most bountiful fishing spots.
Alaska Natives, Fishing Veterans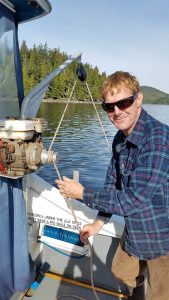 Embark with a fishing charter company in Ketchikan, AK, that knows Alaska inside and out. With more than 20 years of guide experience, our owner has worked in the charter business longer than many local charter company owners. He and our staff know the best places to see whales, catch fish, and catch a famous northern sunset. When you choose us, you can expect the adventure of a lifetime.
Charters Tailored to Your Needs
Your trip around our majestic state should be one that accounts for your party's needs. That's why it's a good idea to choose a charter company that caters to you. Let us know how we can make your day even more unforgettable—our comfortable guest house is a great place to relax after you've spent the day fishing, exploring, beachcombing, or sailing.
Contact our fishing charter company to request more information about our staff, our packages, or our fleet. We serve all of Alaska from our location in Ketchikan.